Star Shaped Flowers that Will Make Your Garden Look Amazing
When planting a flower garden most people look for blooms in a variety of colors and shapes. Flowers that look like stars add a bit of interest to any garden. Star shaped flowers also look great when combined with flowers that are rosette, bell, trumpet or other shapes.
There are few things more enjoyable than sitting out on the porch, patio, deck or in your yard during the late spring and summer months and enjoying the riot of color of flowers in your yard or bordering your walkways or home.
In addition, the sweet scent of these star like flowers not only beckons you, but also birds and butterflies.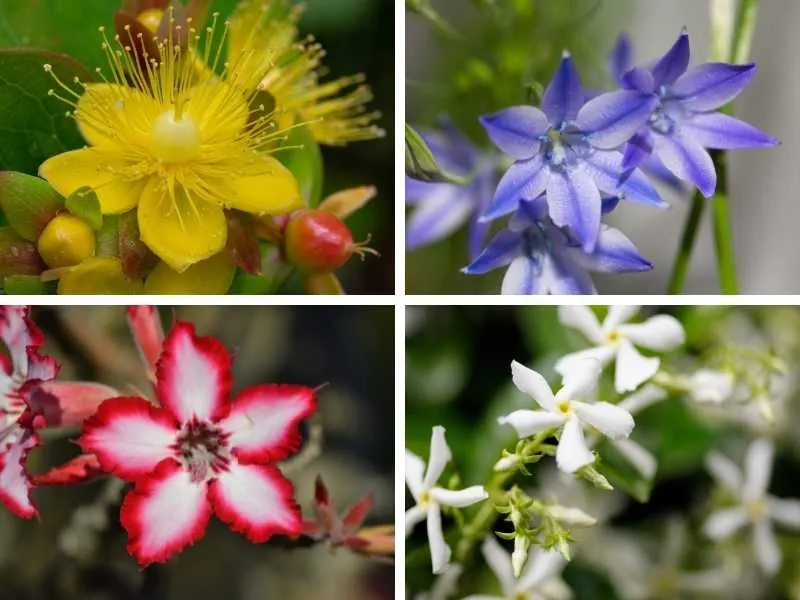 For those of you who want to add star shaped blooms to your garden, here are some beautiful flowers that look like stars you may want to consider.
Related Articles:
15 Flowers that Look Like Stars
#1. Stargazer Lily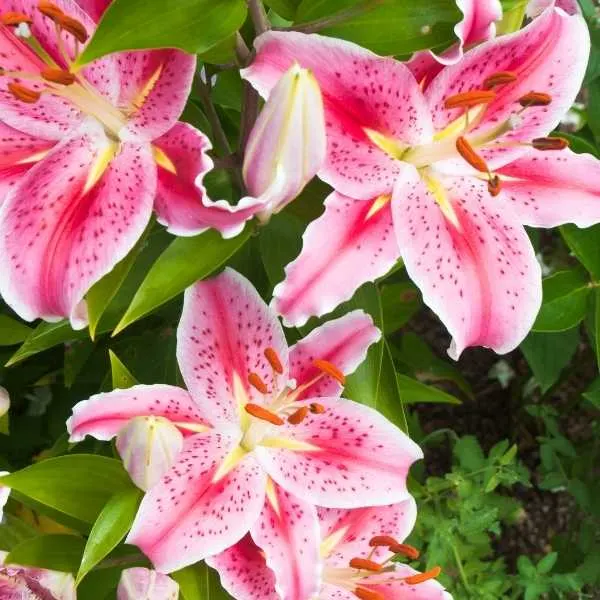 The Stargazer Lily is an Oriental Lily that normally grows to be 3 to 4 feet high and produces large star shaped flowers that is a combination of red, pink and white.
These flowers have thick stems and 4 to 12 flowers bloom on each stalk.
These flowers bloom in early summer in zones 4 through 9 and when grown in the Midwest they do best when grown in full sunlight.
#2. Olivia (Hybrid of St. John's Wort)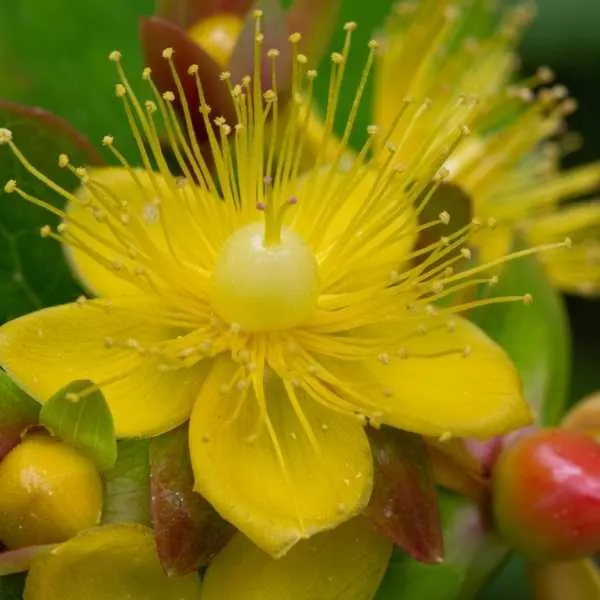 This is a flowering shrub that produces yellow star shaped flowers with long stamens.
This bush makes great borders and grows to be about 3 feet tall. It blooms in mid to late summer and also produces pretty pink berries. This bush grows best in zones 6 through 9.
#3. Golden Star Flower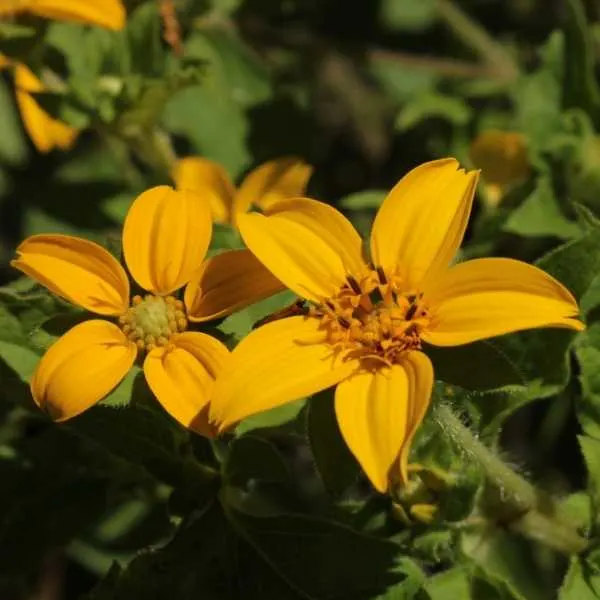 If you are looking for flowering ground cover, the Golden Star with its delicate yellow flowers is an excellent choice.
These flowers grow between 6 and 8 inches tall and will bloom from early spring to late fall. It grows best in the Eastern United States and likes moist shady locations.
#4. Pentas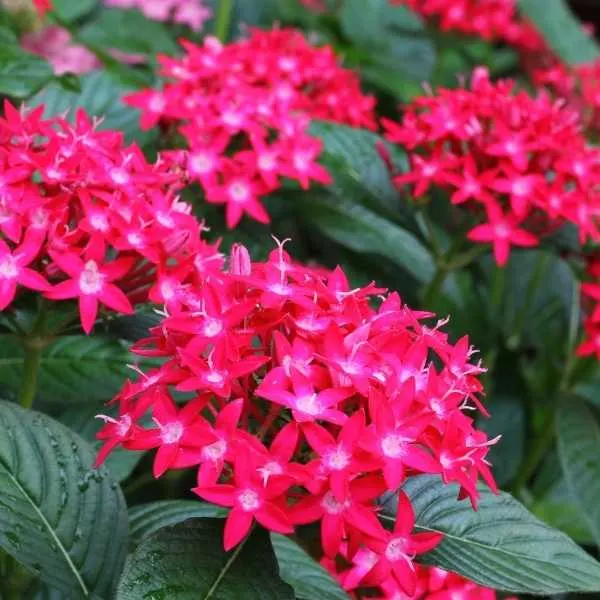 This flowering bush can grow to be 6 feet tall and 3 feet wide. The star shaped flowers grow in a cluster and come in variety of colors including red, white, pink and purple.
This bush blooms throughout the summer months and is extremely attractive to butterflies and Hummingbirds. This bush grows best in zone 10.
#5. Star of Bethlehem (White Star Shaped Flower)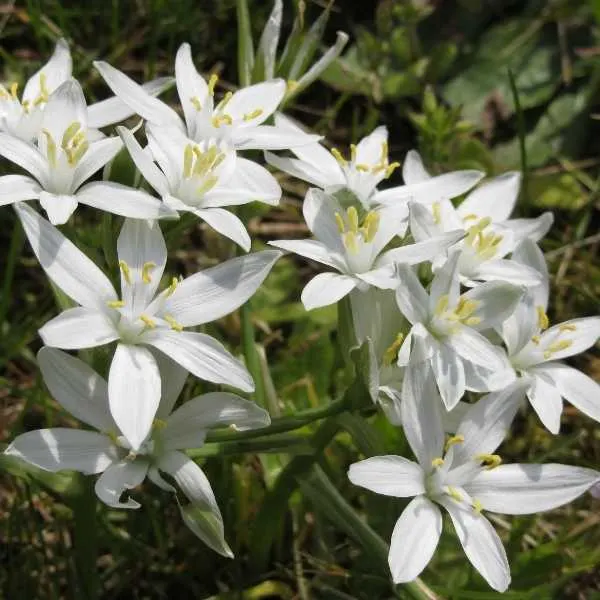 A member of the winter lily family, the Star of Bethlehem is a winter lily that grows from bulb that is planted in fall so that the flowers bloom in late April or early May.
10 to 20 star shaped flowers grow on each stem and these flowers do best when planted in areas of partial or full shade. The flowers grow 6 to 12 inches tall and is a perennial plant.
This flower is considered toxic to both people and animals.
#6. Bellflower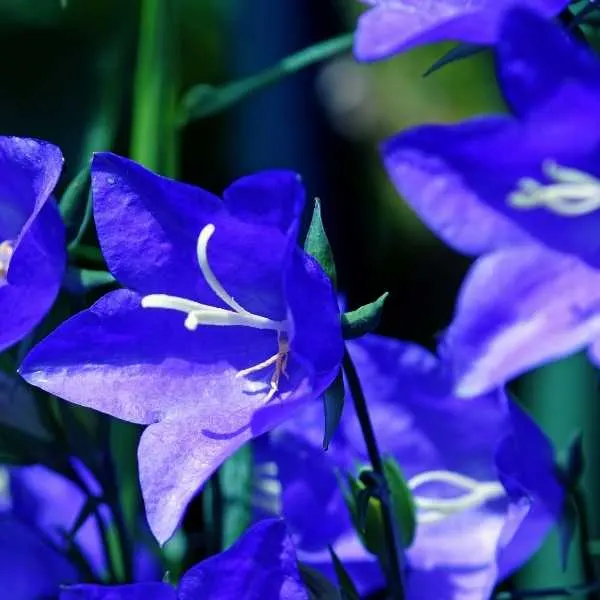 A perfect border for rock gardens the Bellflower is a lovely perennial flower that can be blue, white, pink or purple.
It normally grows in June and July in zones 4 through 8, but has been known to bloom into October in some areas.
The star shaped petals of this flower form a dainty little cup or bell from which the plant gets its name, making it one of the most popular bell shaped flowers.
#7. Impala Lily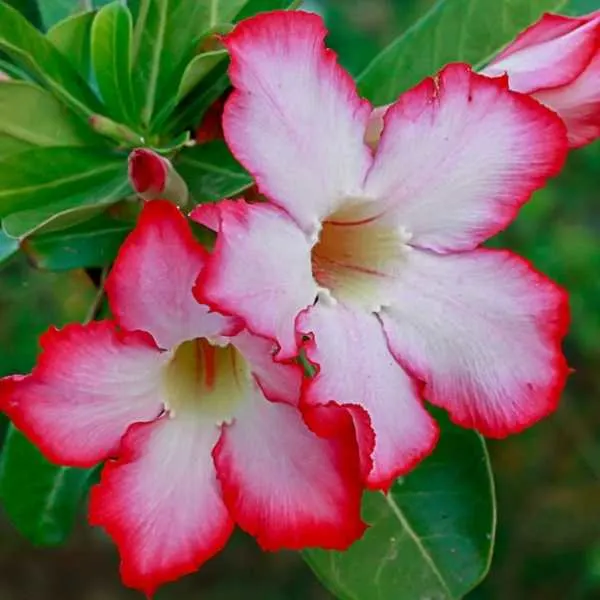 The Impala lily is native to South Africa and therefore grows best in dry climates.
These flowers can grow 5 to 7 feet tall and sport a star shaped bloom that is white with bright pink edges. It should be noted that these flowers are poisonous to pets.
#8. Star Jasmine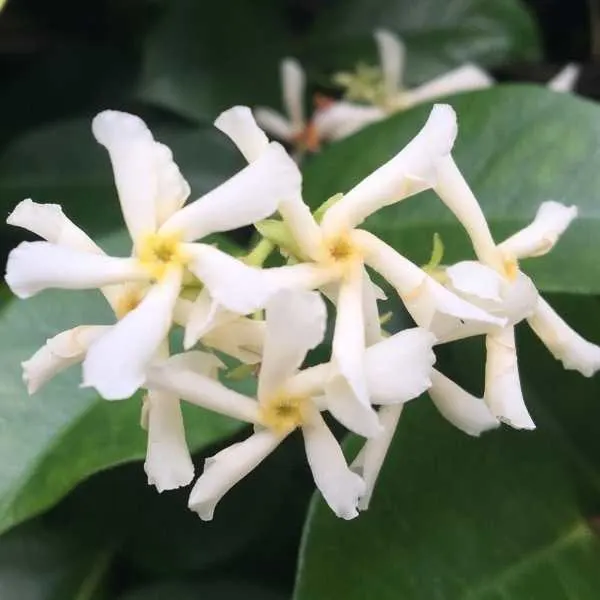 The Star Jasmine is a climbing plant that grows up to 3 to 6 feet. The plant produces a white star shaped flower that blooms in the spring and the summer in zones 8 through 10.
The flowers are extremely fragrant and the plant looks stunning when climbing up a trellis.
#9. Starfish Flower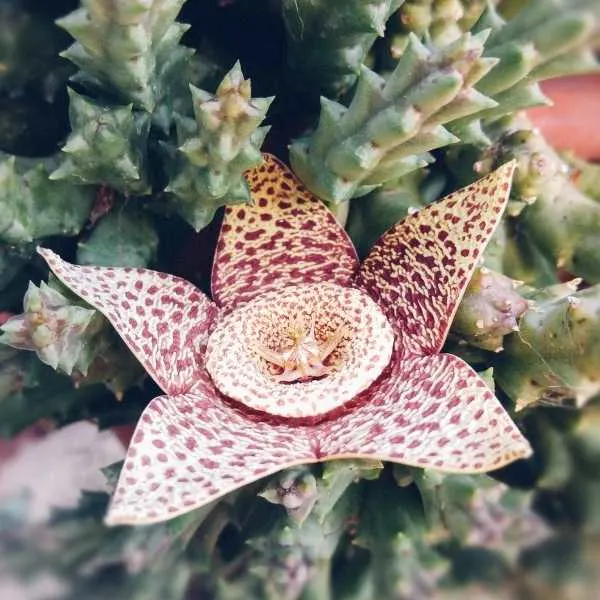 The Starfish flower is a giant Zulu flower that is native to the deserts of South Africa. This flower is great for water conservation gardens and able to tolerate extreme heat.
This pale yellow flower with red bands closely resemble the ocean starfish from which it got its name and blooms during the late summer and early fall.
This flower does have a mild offensive scent that actually smells mildly of dead animals. Most people who grow this flower do so because of it's unique look.
#10. Star Magnolia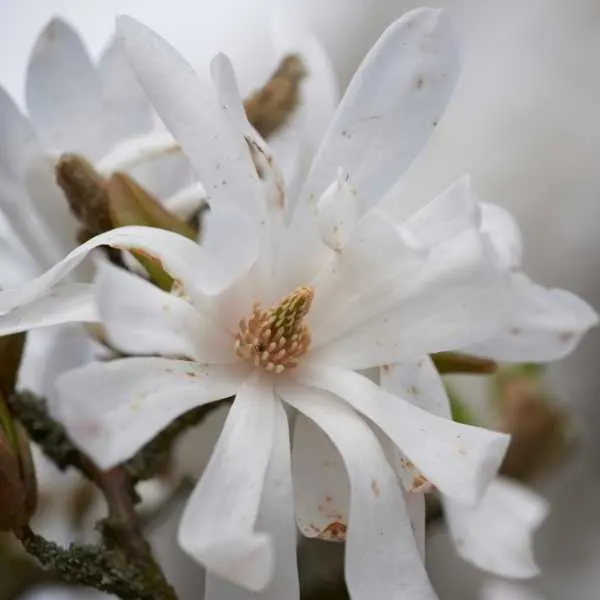 For those of you who are interested in growing flowering trees, the Star Magnolia may be an excellent choice.
This Asian tree sports large white star shaped flowers that bloom in late spring to early summer. This tree likes a lot of sunshine and well drained soil and grows best in zones 4 through 9.
#11. Hyacinth Blue Star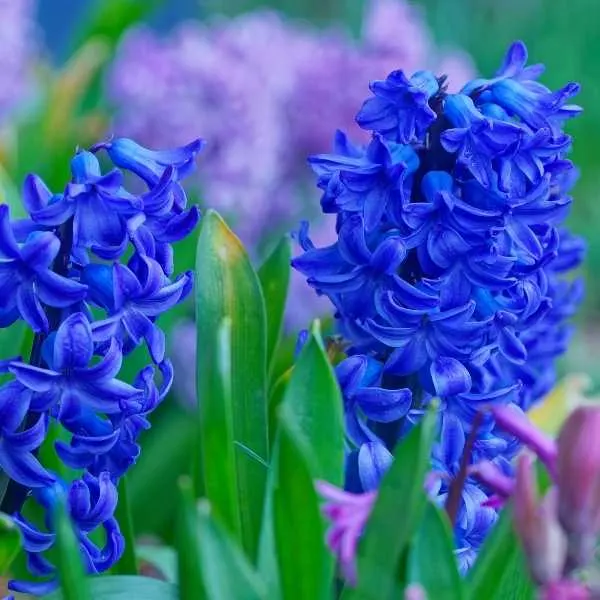 The Hyacinth blue star grows its star shaped flowers in a cone shaped cluster. These flowers can be found in blue, pink, purple or mauve and bloom in early spring.
When grown in cooler climates this flower needs full sunlight to grow healthy and beautiful. It is one of the cheery blue spring flowers and is prized for its sweet delicate perfume.
#12. Zephyrlily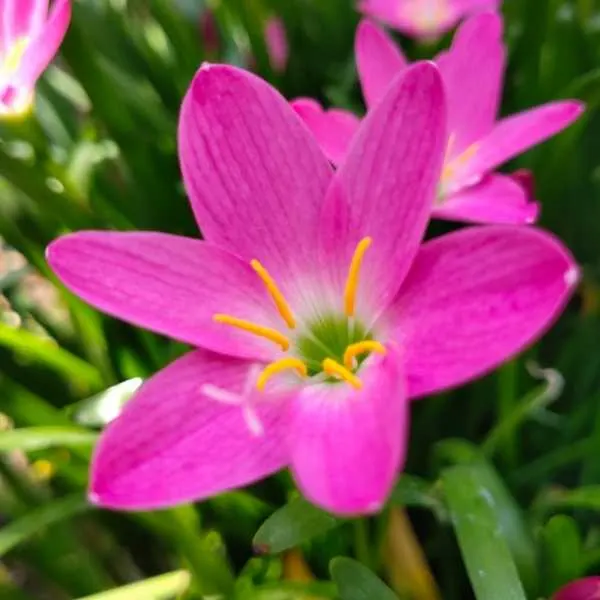 The Zephyrlily is a star shaped flower that blooms late summer/early fall through to the first frost.
The flowers may be pink, white, yellow or red, and enjoy growing in full sunlight though they can tolerate partial shade.
#13. Striped Squill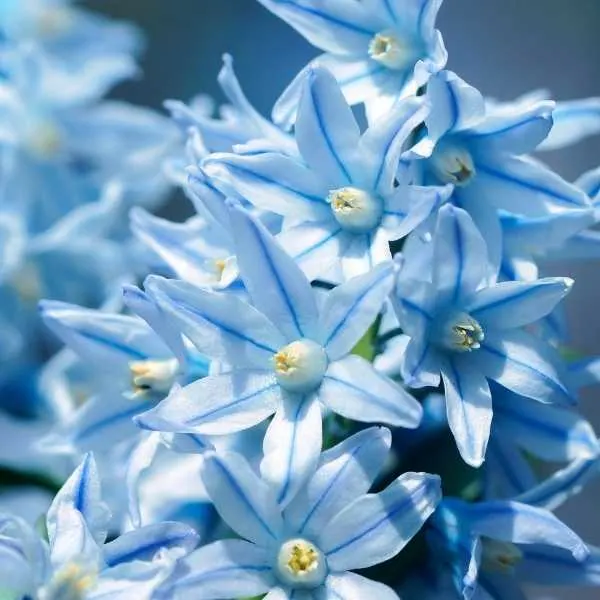 The Stripe Squill comes in a variety of colors including pink, blue, purple and white with a darker stripe down the center of each petal.
These flowers are perfect for growing in a rock garden and they do best when grown in partial shade.
#14. Pretty Face Flower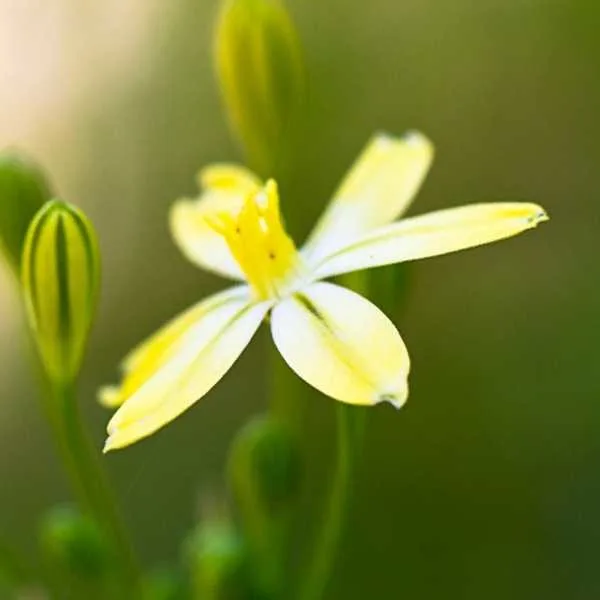 The flower known as Pretty Face is a hybrid that is a cross between the Elk Hunter's star and the Mexican hat. This flower grows 16 inches tall, making it the perfect cut flower.
The flowers can be pale yellow, bright yellow or purple tinged white with darker midveins of purple, green or brown and they look great when planted near your home or deck.
#15. Scarlet Rose Mallow (Red Hibiscus)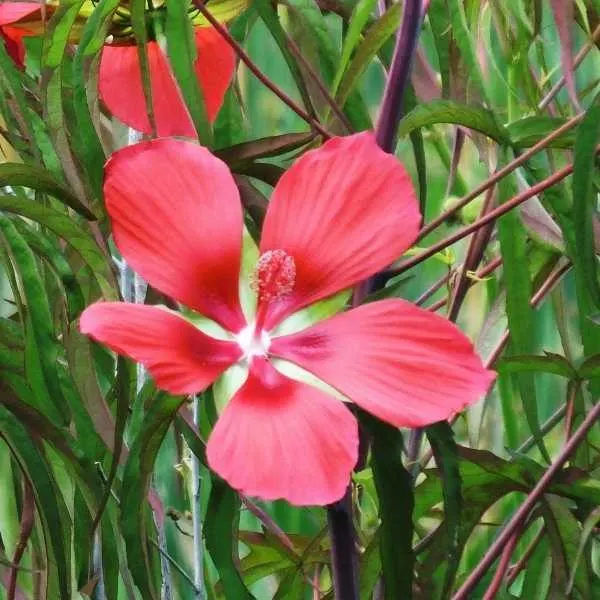 The scarlet Red Mallow also called Red Hibiscus is a perennial herbaceous plant that grows about 6-8 feet high. They are native to mash areas in Georgia, Florida and Alabama (the reason they are also called Swamp Hibiscus).
The large and vibrant red flowers bloom in summer and mature late summer to early fall.
If you are looking for star shaped flowers that attract pollinators like butterflies and hummingbirds, then Scarlet Red Mallow is a great choice for you.
They need 6-8 direct sun a day and 2 hours partial shade a day to thrive. They also love moist and sometime wet soil. This herbaceous perennial makes an excellent border for property.
Final Thoughts on Flowers that Look Like Stars
There is little doubt that star shaped flowers can add interest and color to yard or garden, adding colorful interest to your home or property.